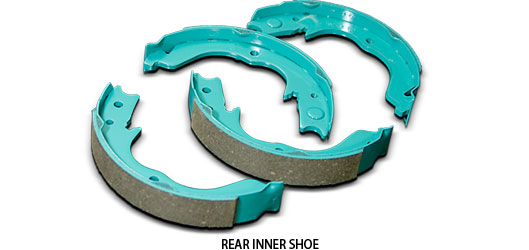 The COMP-B is a dedicated gymkhana model designed for the enjoyment of that feeling of total control.
車検対応品
ラジアルタイヤ
SタイヤOK
カーボンメタル材
競技車両専用
■REAR INNER SHOE
| | |
| --- | --- |
| 材質 | Super graphite metallic |
| 温度域 | 50〜500℃ |
※:Settings and prices differ depending on the product number. Settings and prices are listed by product number at our website (www.project-mu.co.jp) for your convenience.
※Rear Metal model is available only for certain vehicle models.

REAR INNER SHOE
CAR MODEL
PARTS No.
LANCER EVO
CN9A
CP9A
CT9A
IS500A
CZ4A
IS501
IMPREZA
GRB,GVB
IS901
Product specifications, prices, manufacture and sales are subject to change or termination without notice.