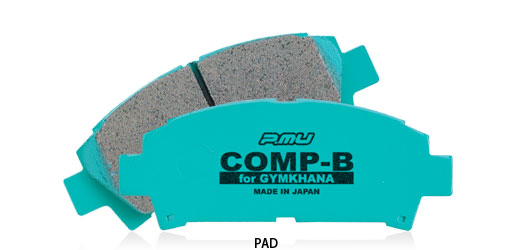 (FRONT) A model with an excellent rise in effect which is easy to control the load with while also having excellent controllability right before the wheels lock.
(REAR) A model which realizes a balance between high effectiveness and control performance from when the brakes are still cold.
車検対応品
ラジアルタイヤ
SタイヤOK
カーボンメタル材
競技車両専用
■PAD
Material
Super graphite metallic
Applicable Rotor Temperature
(FRONT)0~450℃
(REAR)0~400℃

Friction
Coefficient
(FRONT)0.38~0.49μ
(REAR)0.48~0.60μ
FRONT PAD
¥20,900
(¥19,000 Excluding tax)~
REAR PAD
¥19,800
(¥18,000 Excluding tax)~
※Settings and prices differ depending on the product number. Settings and prices are listed by product number at our website (www.project-mu.co.jp) for your convenience.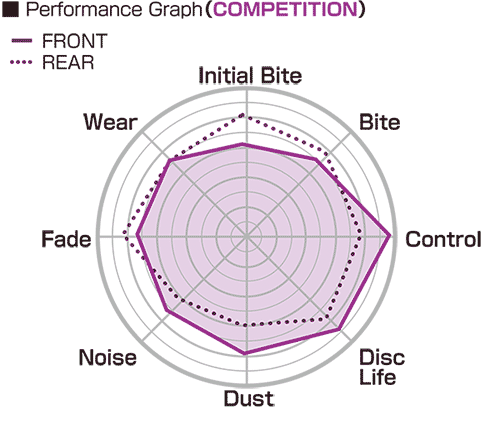 Product specifications, prices, manufacture and sales are subject to change or termination without notice.