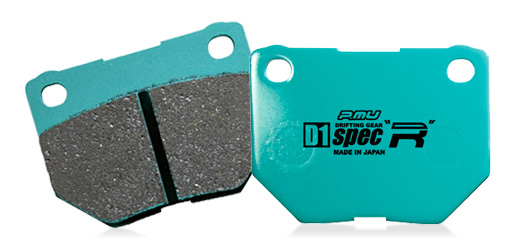 Minimize extreme positional shifts caused by over-braking in drift conditions.
D1 Spec "R" specialist in-drum rear brake pads for improved braking control.
車検対応品
ラジアルタイヤ
スーパーグラファイトメタリック
競技車両専用
インチアップ対応
■REAR PAD
Material
Super graphite metallic
Applicable
Rotor
Temperature
0〜550℃
Friction
Coefficient
0.27〜0.32μ
※This model is available only for certain vehicle models.
※:Settings and prices differ depending on the product number.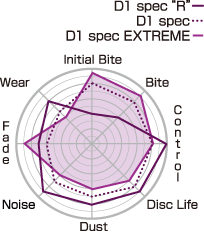 Caution!
D1 Spec "R" brake pads are designed to minimize excessive braking and offer better control.
If you prefer a stronger braking effect, try D1 Spec or D1 Spec Extreme brake pads.
Product specifications, prices, manufacture and sales are subject to change or termination without notice.