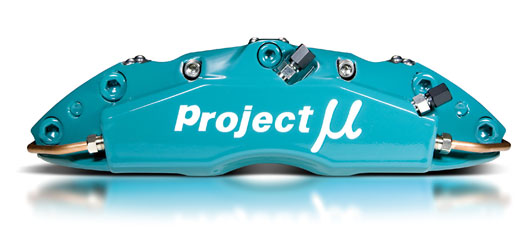 Rear caliper kit for drifting that controls the foot and parking brakes with one caliper.


With two opposing pistons for the foot brake on one side and two opposing pistons to control the hydraulic handbrake on the other, this caliper kit is designed specially for drifting. The friction material of the foot brake and handbrake may be replaced with different textures, thus enabling the braking system to be tailored for each driver's preferred braking sensation.

Total length : 282.80mm / Total width : 140.20mm ※ / Total height : 80mm
※Excludes the protrusion of the brake line attachment section.
鍛造製法
リア専用タイプ
デュアルブレーキ構造
サーキット専用
Materials, production methods
Aluminium alloy/Forged
Surface finishing
Hard alumite with powder coating
Piston diameter
41mm
Rotor dimensions
332×28mm, 345×28mm
No. of pads
4Pads / 1Caliper
(Foot brake:2Pads Hand brake:2Pads)
※1 This system cannot be used with the genuine (in-drum) handbrakes.
※2 This product does not include a handbrake lever, master cylinder or hydraulic line (between the master cylinder and caliper).
  If you require any of these, please purchase separately.
※3 This product is designed for competitive drifting maneuvers. It is not made for use on public roads.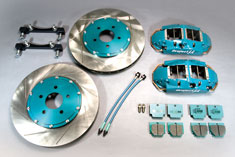 ※ Foot brake pads included as a standard feature NS-C . And D1-spec hydraulic handbrake pads are included as standard. TYPE NS, D1 spec "R" pads are also available.

※When mounting, you must machine the genuine disc back plate.
Product specifications, prices, manufacture and sales are subject to change or termination without notice.